Webinar «IGBT Modules: Insights into Design, Production and Manufacturing. 2021 Upcoming Products»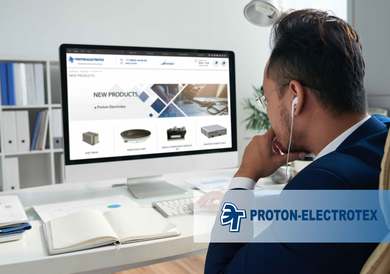 We are glad to inform you that Proton-Electrotex is now preparing a webinar «IGBT Modules: Insights into Design, Production and Manufacturing. 2021 Upcoming Products» for you. The event will be held in English on December 3 at 12:00 (Moscow Time).
This webinar offers detailed information about R&D and manufacturing of IGBT modules in Proton-Electrotex and shares some details about upcoming products like:
√ IGBT module MIHA with a baseplate width of 62 mm and increased insulation breakdown voltage of 9500V,
√ Press-pack disc IGBT module with hermetic ceramic housing, Even pressure contact and Series connection;
√ Advanced full-SiC module MCDA rated for 1200V 500A in industry-standard footprint with ultra-low inductance H-Bridge design with excellent electrical and thermal performance;
√ IGBT MIDA 2.0 with improved Rth thanks to a new substrate, improved housing and topology;
Plan of the webinar:
IGBT Modules: Design and Production
R&D Process
Production process
Testing process
Upcoming Products
Speaker: Denis Malyy (Lead Research Engineer of Proton-Electrotex)
You will have an opportunity to ask your questions about the power semiconductors portfolio, manufacturing process, IGBT modules and upcoming products during the webinar.
Register here: https://en.proton-electrotex.com/registration-webinar
There is no need to install any additional software
About Proton-Electrotex, JSC:
Proton-Electrotex is the Russian leader in designing and manufacturing power semiconductors including diodes, thyristors and IGBT modules as well as heatsinks, voltage suppressors, resistors and measurement equipment. The company is located in Orel city and ships its products through its partners and distributors all over the world. Please visit website www.proton-electrotex.com for more details about Proton-Electrotex and its offer of products and services.
For further information please contact:
Press contact at Proton-Electrotex
Tel.: +7 (4862) 44-04-56
E-Mail: marketing@proton-electrotex.com