Proton-Electrotex, JSC became a nomination winner in the «TechUp-2019» rating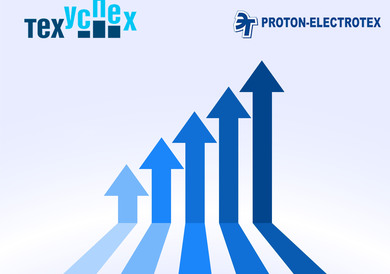 On January 15th, authors of the «TechUp» rating covering the fastest-growing Russian high-tech companies announced the results of its 8th edition.
Proton-Electrotex, JSC became the winner in the category of companies with the greatest export potential in Russia, and entered top-10 of the general rating.
Top results in several categories show high quality of the products manufactured by Proton-Electrotex. Our employees have over 20 years of experience in researching and developing new technologies. They always seeking to improve quality of the products.
More than 70% of Proton-Electrotex power electronics are shipped to the EU and Asia including China, India, Germany, Italy, etc, demonstrating the world-class quality and a modern business model. We are proud to work with many successful companies from Europe and Asia, such as Enercon, Schneider Electric, ABB, and Electrotherm.
You can find the list of our official dealers on our website.
«TechUp» rating is an annual rating of the Russian Venture Company (RVC), which has become the most authoritative rating of the Russian fastest-growing innovative technology companies.
More information about results on website.
About «TechUp» rating:
TechUp is a Russian economic rating of innovative companies founded by Russian Venture Company, Foundation for Assistance to Small Innovative Enterprises in Science and Technology, the Foundation for infrastructure and educational programs RUSNANO and OJSC Russian Bank for Small and Medium Enterprises (SME Bank). Association of Innovative Regions of Russia is an operator of the rating.
About Proton-Electrotex, JSC:
Proton-Electrotex is the Russian leader in designing and manufacturing power semiconductors including diodes, thyristors and IGBT modules as well as heatsinks, voltage suppressors, resistors and measurement equipment. The company is located in Orel city and ships its products through its partners and distributors all over the world.
For further information please contact:
Press contact at Proton-Electrotex
Tel.: +7 (4862) 44-04-56
E-Mail: marketing@proton-electrotex.com