Proton-Electrotex will participate in Power Electronics 2014 exhibition in Moscow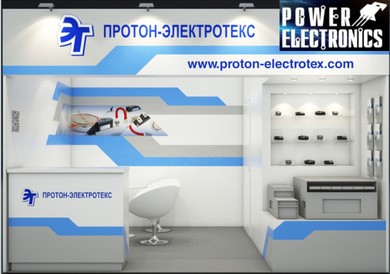 We invite you to visit our booth №В10, showroom 2, hall 6 in IEC Crocus Expo, November 25-27, 2014.
Besides the traditional product range (power diodes and thyristors) we will present new developments planned for series production in 2015:
- IGBT modules with baseplate width 34 mm and 62 mm
- Housingless welding diodes with average current up to 12500 A
- Welding diodes in ceramic housing with average current up to 11500 A
- Freewheeling diodes for inverter systems based on IGBT
- 100 mm Fast thyristors for melting and induction heating applications
Moreover, as part of the distribution program there will be presented modular inverter systems VARIS (Germany), which proved itself in different applications in the European market.
We'll be happy to see you at our booth!