Proton-Electrotex in Power Electronics 2013 exhibition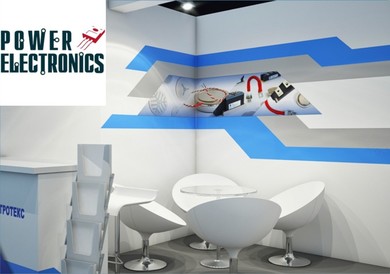 In Power Electronics exhibition Proton-Electrotex company will have a presentation of the following new developments and services:
Fast thyristors TFI393-2500-28 on base of semiconductor element with 100 mm diameter for usage in induction heating and melting applications
Blocking voltage up to 2800 V
Mean on-state current up to 2500 A
Turn-off time up to 50 µs
2. IGBT modules for industrial applications with baseplate width 62 mm and 34 mm with nominal current from 100 A up to 300 A, voltage 1200 V
3. New range of thyristors and diodes in module design with blocking voltage up to 6500 V
4. Broadened range of diodes and thyristors in capsule design with blocking voltage up to 6500 V
5. Development and production of measurement systems for power semiconductor devices
6. Development of power stacks according to customers' requirements for various applications on base of diodes and thyristors produced by Proton-Electrotex.
Technical and commercial staff of the company will be glad to answer all of your questions and provide all necessary information and materials.
We are looking forward to seeing you in our booth!