Section «Power Stacks» was updated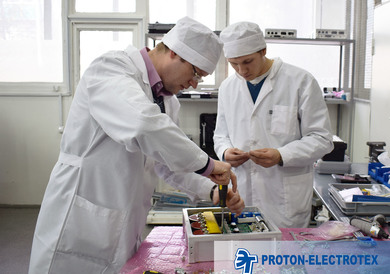 We are glad to inform that section «Power Stacks» was updated at the official website of our company.
Company can design and assemble power stacks customized per individual inquiry. Proton-Electrotex can supply the following types of power stacks:
AC-DC Inverter
AC-DC rectifier
AC switches
Impulse thyristor switches
According to needs and tasks of each customer all power stacks except semiconductor switches can be equipped with snubber circuits, resistive dividers, drivers, current, voltage and temperature sensors.
Benefits of using power stacks made by Proton-Electrotex:
Saving the time to design the converters
Reduction of costs related to design and production of the power stacks
Individual solution for every customer
Technical solutions are selected on the basis of specific application of power semiconductors
Increased reliability of the converter due to using only verified solutions
Power stacks are successfully used in pulse discharge devices for high-power lasers, soft starters for asynchronous electric drives, static AC switches for UPS and emergency reserve power switches, high-spec power sources, traction drives, frequency converters, inverters for renewable power industry.
If you have any questions, please contact us via marketing@proton-electrotex.com or via special form.
About Proton-Electrotex, JSC:
Proton-Electrotex is the Russian leader in designing and manufacturing power semiconductors including diodes, thyristors and IGBT modules as well as heatsinks, voltage suppressors, resistors and measurement equipment. The company is located in Orel city and ships its products through its partners and distributors all over the world. Please visit website www.proton-electrotex.com for more details about Proton-Electrotex and its offer of products and services.
For further information please contact:
Press contact at Proton-Electrotex
Tel.: +7 (4862) 44-04-56
E-Mail: marketing@proton-electrotex.com