Project of Proton-Electrotex has won the contest by the Ministry of Industry and Trade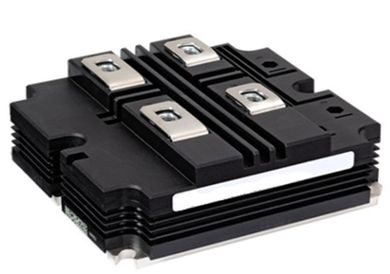 The project "Development and organization of serial production of power IGBT modules for transport applications" presented by Proton-Electrotex has won the competition organized by the Ministry of Industry and Trade of the Russian Federation under the Government Decree No. 109 of 17.02.2016 "On approval of the Rules of providing subsidies from the federal budget to Russian organizations for a partial financial support of creating scientific and technical reserve in development of basic technologies for the production of critical electronic components and electronic equipment".
The project of Proton-Electrotex took the 7th place among 100 applications participating in the state program "Development of the electronic and radio-electronic industry". Such a high position in the rating confirms the importance of the project for development of the Russian transport infrastructure and authorizes the company to receive funding for its research and development.
Under this project, the specialists of Proton-Electrotex will develop and launch serial production of a family of IGBT power modules with a voltage of 1700, 3300, 4500, 6500 V for use in converting equipment of railways, subways, and urban public electric transport. Using the latest production technologies and a modern testing equipment will ensure the best balance between parameters and reliability properties of the new IGBT modules.