"A present for 8th of March".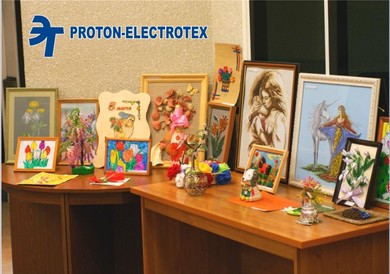 Creative work competition for children of employees traditionally takes place in our company.
This year it was dedicated to "Mothers' Day" and was named "A present for 8th of March".
Children of employees in various age categories prepared their presents for moms: drawings, modeling, bugled flowers, quilling paintings, poker drawings, relief drawings, embroidering – everyone was fascinated by fantasy and talent of participants!
An exhibition of the most memorable works was held in the head office, the paintings could be seen in display stands.
All children-participants were awarded with presents, and the winners were awarded with special prizes.
Concept of the event made it possible for grown-ups to show their creativity as well, thanks to which the exhibition was filled with great works.

Photo Gallery

A huge number of participants (87 entrants) and bright interesting works drew attention of the local media, and competition plotting was shown in holiday news edition.