PCIM Europe 2020 is postponed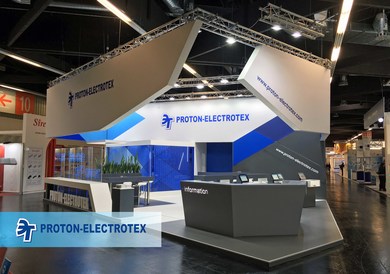 Dear colleagues. We are informing that PCIM Europe 2020 is postponed.
Due to the spread of coronavirus (Covid-19) it was decided to postpone the PCIM Europe exhibition and conference from 5 – 7 May 2020 to 28 – 30 July 2020. The venue will remain the Nuremberg Exhibition Centre.
More information you can find on official website of the exhibition.
Proton-Electrotex will still take part in the main annual event of the power electronics industry – PCIM Europe 2020.
Due to the spread of coronavirus (covid-19) we inform that Proton-Electrotex continues to work in normal mode without any problems.
Updated information about exhibitions is available on our special page. Visit page with calendar and schedule a meeting with us.
We wish you all the best, stay healthy and we are looking forward to welcoming you at our booth in Nuremberg from 28 – 30 July 2020.
About PCIM Europe:
The PCIM Europe is the world's leading exhibition and conference for power electronics, intelligent motion, renewable energy, and energy management. Some key facts about PCIM Europe 2019: Exhibition area: 25000 m2; Visitors: 12182; Conference participants: 804; Exhibitors: 515.
About Proton-Electrotex, JSC:
Proton-Electrotex is the Russian leader in designing and manufacturing power semiconductors including diodes, thyristors and IGBT modules as well as heatsinks, voltage suppressors, resistors and measurement equipment. The company is located in Orel city and ships its products through its partners and distributors all over the world. Please visit website www.proton-electrotex.com for more details about Proton-Electrotex and its offer of products and services.
For further information please contact:
Press contact at Proton-Electrotex
Tel.: +7 (4862) 44-04-56
E-Mail: marketing@proton-electrotex.com