New developments: thyristors with semiconductor element Ø70mm and Ø90mm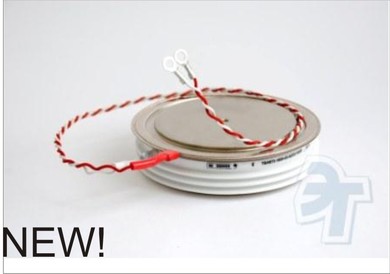 Dear Sirs! Proton-Electrotex specialists finished the development and implementation into mass production the new line of thyristors with Ø70mm semiconductor element:
Т163-2000-18-N
Т163-1600-28-N
Also thyristors with Ø90mm semiconductor element:
Т183-4000-18-N
T183-3200-38-N
T183-2500-44-N
By the end of April 2012 it's planned to complete development and put into series thyristors with Ø70mm and Ø90mm semiconductor element and blocking voltage up to 6500V:
Ø70mm:
T163-1250-44-N
T263-1000-52-N
T163-1000-65-N
T363-1000-65-N
Ø90mm:
T283-2000-52-N
T183-1600-65-N
T383-1600-65-N
On the page
"Production"
You'll find the datasheets of the above mentioned thyristors.
You may place Your purchase orders for new devices starting today.