Non-working week in Russia from March 30 to April 3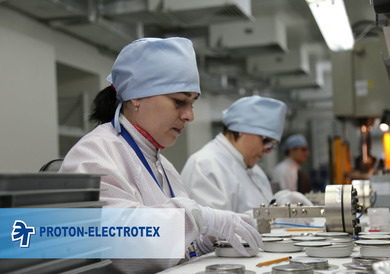 In accordance with Executive Order by President about coronavirus epidemic Proton-Electrotex is not working from March 30 to April 3.
The President signed Executive Order on Declaring Non-Workdays in the Russian Federation.
To ensure sanitary and epidemiological safety of the population in the Russian Federation and in accordance with Article 80 of the Constitution of the Russian Federation, the President declared March 30 to April 3, 2020 non-workdays.
We are still stay in touch, send your questions to managers or email – marketing@proton-electrotex.com
Take care and stay healthy!
About Proton-Electrotex, JSC:
Proton-Electrotex is the Russian leader in designing and manufacturing power semiconductors including diodes, thyristors and IGBT modules as well as heatsinks, voltage suppressors, resistors and measurement equipment. The company is located in Orel city and ships its products through its partners and distributors all over the world. Please visit website www.proton-electrotex.com for more details about Proton-Electrotex and its offer of products and services.
For further information please contact:
Press contact at Proton-Electrotex
Tel.: +7 (4862) 44-04-56
E-Mail: marketing@proton-electrotex.com