Head of R&D Centre will present a report at EPE'13 ECCE Europe 15th Conference on Power Electronics and Applications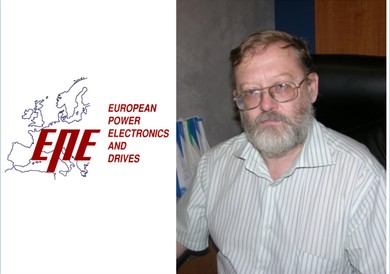 Head of R&D Centre of Proton-Electrotex, PhD Alexey Surma is an author of numerous published articles in Russian and foreign publications, under his guidance development activities of new progressive advanced technologies of device production are held.
At the invitation of the conference contractors of EPE'13 ECCE Europe 15th Conference on Power Electronics and Applications (http://www.epe2013.com) Alexey Surma will present a report on the topic : Features of wafer - molybdenum joining by sintering of silver paste for large area silicon devices.
Conjunction of silicon crystals with surface over 10 cm² with molybdenum discs by means of silver paste sintering is described in the report in details. It is shown that to ensure strength of joint and low thermomechanical stress selection of dependencies of pressure and temperature on time is very important. It is necessary to ensure thermal stability of multilayer metal process on jointed surfaces. Experimental elements are characterized by reduced thermal resistance and high cycle stability. This technology will allow to increase lifetime of the semiconductor device and its reliability index.
For some years research engineers of leading manufacturers of power semiconductors have been working on sintering adaptation to mass production. The company Proton-Electrotex, JSC is carrying out the introduction of sintering technology. Positive results of executed work give occasion to the report and to exchange of experience with specialist during the forthcoming conference.