Happy August the 5th!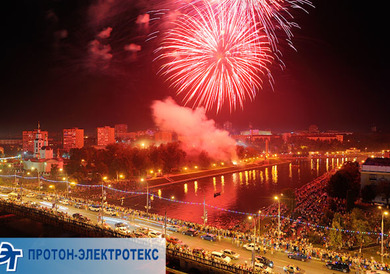 Today our city of Orel celebrates the 77th anniversary of the liberation from the WWII occupation that lasted 22 months. In 1943, units of the 5th, 129th and 380th rifle divisions were the first to enter the city, recieving the name "Orlovsky" by the order of the Supreme Commander-in-Chief.

Subsequent events of the Orel-Kursk Bulge became the turning points in the course of the Great Patriotic War. This counteroffensive grew into a general offensive along the entire front, which ended only in 1945.

To celebrate the liberation of Orel and Belgorod, the first salute was given in Moscow on August the 5th, 1943. There will be traditional fireworks in Orel today to commemorate these events.

Happy City Day!
Photo by Alexey Borodin