Power stacks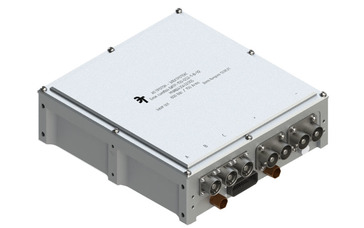 Power stacks
| | |
| --- | --- |
| Type of converting: | DC-AC |
| Uinput [V]: | 800(DC) |
| Iout [A]: | 150(RMS) х 3 |
| Technology: | IGBT |
| Type of cooling: | Forced liquid cooling |
Description

3-phase IGBT-inverter with high energy density (9 kW/kg) and high overload capacity.

IP67-rated housing, three half-bridge 1200V/400A IGBT modules
Liquid cooling
DC link capacitor
Gate driver with protection measures (OC, OU, OT, UV)

All power stacks except semiconductor switches can be equipped with snubber circuits, resistive dividers, drivers, current, voltage and temperature sensors. Proton-Electrotex can design and assemble power stacks customized per individual inquiry.

Applications

Intended for road and offroad electric (EV) vehicles
Hybrid (HEV) vehicles

Converts direct current from the vehicle battery to 3-phase alternate current for motor power.